High on its rock, a village guards its vineyards…
No more than a 15-minute drive from B&B Bleu Raisin, you will find the most charming place of the Bordeaux region… Saint-Emilion. Take a stroll along the picturesque alleys of the medieval town, a Unesco World Heritage site, let yourself be seduced by the breathtaking views of the vineyards, discover the architectural treasures, the surprising underground monuments and the art galleries, or take a rest on one of the terraces under the trees to savour local gastronomy or a delicious regional Grand Cru…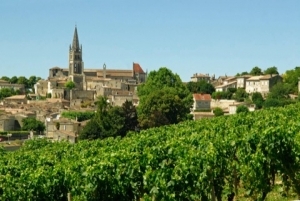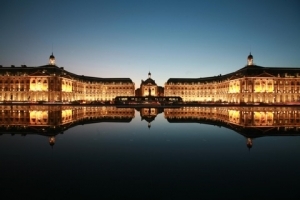 The pearl of Aquitania. 
Bordeaux, capital of wine, Unesco World Heritage site, offers you the charm of an 18th-century town, translated into our modern times. You will discover architecture, culture and gastronomy. Go for a walk along the landscaped quays of the Garonne, enjoy an afternoon of shopping in the heart of the city, have a taste of life in Bordeaux…
City of Cyrano
Along the Dordogne, amidst vineyards and castles, you will find Bergerac, capital of the Purple Perigord, with its interesting cultural and historical heritage. Discover the old part of the town with its museums, markets and flea markets and its legendary gastronomy or go for a boat trip on the Dordogne river, in a typical "gabarre". On the outskirts of Bergerac you will find Château Monbazillac, offering magnificent views to the Dordogne. The château is famous for its sweet white wines.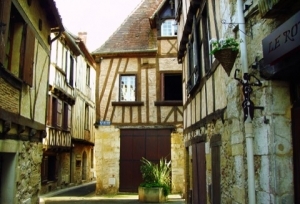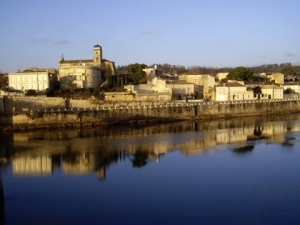 This town on the right bank of the Dordogne river, at the feet of the slopes of the Castillon-Côtes de Bordeaux wine region, is famous for its battle that ended the Hundred Years' War in 1453. Discover the remnants of that era during a walk or experience these historical events during a great sound & light spectacle that takes place every year during the summer months.
Between Bergerac and Saint-Emilion, in the middle of a large park, you will find the castle of Michel Eyquem, Seigneur de Montaigne (1533-1592), famous writer, philosopher and French politician during the Renaissance. Follow in the writer's footsteps during a visit of the tower where he wrote his masterpieces and breathed his last.